Go to this beautiful retelling of an ancient story here.
Robin Wall Kimmerer is a member of the Citizen Potawatomi Nation and a botanist who explains her knowledge of an indigenous worldview about plants with that of the western worldview. In that process, Kimmerer embeds whole Earth teaching along with botanical science. Here in this beautiful essay, " Corn tastes better on the honor system" published in Emergence Magazine, is one of the author's best teaching contrasting indigenous ways of knowing with western perspectives about the Earth. At this ragged time in American history, return to sanity. Listen.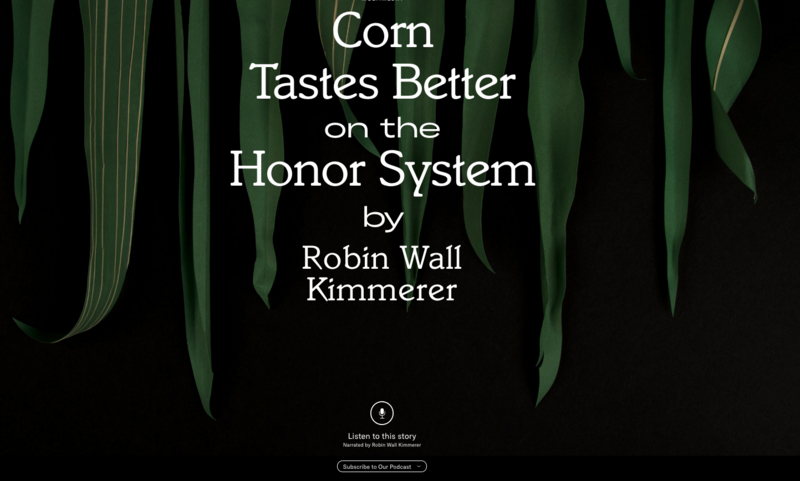 Robin Wall Kimmerer is a mother, scientist, decorated professor, and enrolled member of the Citizen Potawatomi Nation. She is the author of Braiding Sweetgrass: Indigenous Wisdom, Scientific Knowledge and the Teaching of Plants and Gathering Moss: A Natural and Cultural History of Mosses. She lives in Syracuse, New York, where she is a SUNY Distinguished Teaching Professor of Environmental Biology, and the founder and director of the Center for Native Peoples and the Environment.